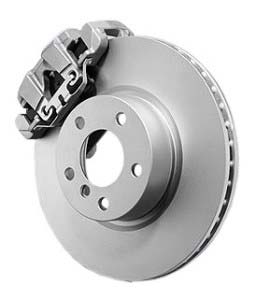 Hydraulic ABS and 15-inch Bosch® Pin-Slide Disc Brakes
WABCO® hydraulic four-channel ABS disc brakes are built to make stopping heavier loads easier with increased heat resistance and decreased brake fade and wear. They deliver reliable, uniform stopping power and better steering control during emergency situations. The Bosch® pin-slide design reduces maintenance time, keeping your vehicles on the road longer.
Meritor Q Plus® Air Drum Brakes
Meritor Q Plus® Air Drum Brakes offer better stopping power for heavier loads due to additional torque and consistent pressure. Any loss of pressure will activate the air brakes, eliminating the risk of brake failure and making them safer by design than standard hydraulics.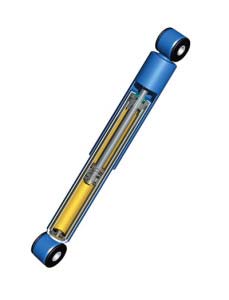 CUSTOM-TUNED SACHS® SHOCKS
Found on premium automotive brands around the world including Mercedes-Benz, Rolls-Royce and Maserati, Sachs shocks are exclusive to FCCC bus chassis. Used with all suspensions, they absorb and dissipate energy from bumps and road irregularities for longer chassis life and a smooth, comfortable ride.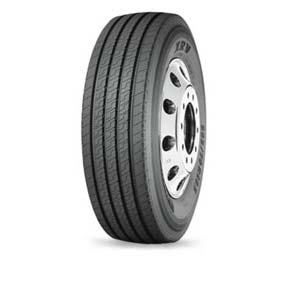 Michelin®
With an array of options, Michelin tires are made to suit the needs of each walk-in van fleet.
Michelin® XZE 245/70R 19.5 16-ply
Michelin XZE 255/70R 22.5 16-ply
Michelin XZA 265/70R 22.5 16-ply/td>
For specific tire information, take a look at Michelin Tires.
TAKE A LOOK
Wheels
Accuride® 19.5" – 22.5" x 6.75" steel or aluminum wheels.