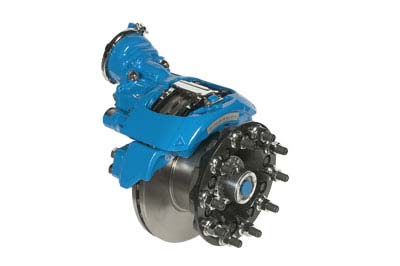 Bendix® Air Disc Brakes
The state-of-the-art Bendix® air disc braking system delivers the ultimate in safety and reliability. You will feel especially secure when descending hills and steep mountain grades. When your foot applies the brakes, they will perform as expected, and you will be in complete command of your bus.
Shorter stopping distance compared to drum brakes
Reduce fade and squealing, as they dissipate heat more effectively than drum brakes
Easier maintenance
Meritor® Q PlusTM Cam Brakes
Premium Stopping Performance
Meritor Q Plus brakes are designed to provide uniform wear and consistent performance through optimized lining geometry, patented quick-change shoes and advanced friction material. Parts commonality among steer, drive and trailer axle brakes ensure availability to keep you on the road. For more information, take a look at the Meritor website.