Hendrickson Spring Suspensions
52" Variable Rate Multi-Leaf
12,500 – 23,000 lbs.
52" 2-Stage Taper-Leaf with Rubber Helper
18,000 – 23,000 lbs.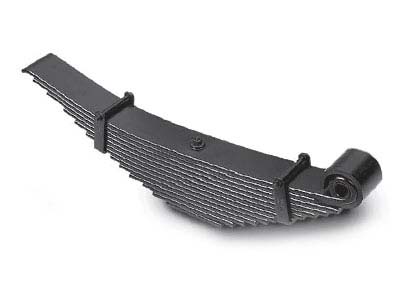 Hendrickson is committed to developing products that serve to improve efficiencies for the transportation industry and deliver advanced, reliable and cost-effective technologies. Their unique approach to leaf spring manufacturing has revolutionized its performance, reducing weight by as much as 70% over conventional designs while improving performance and durability. Rugged and efficient, each product adheres to Hendrickson's strict design and quality standards.
For more on Hendrickson suspensions, take a look at their brochure.